Great, so you got yourself a hosting account. No? You might want to check out our Hosting Plans, if you do already have your hosting what is most important right now? Well that would be to create your website!
Whether it is one page, an awesomely arty site, eCommerce system or a family photo gallery at Web Hosting Services we have got you covered!
Without further ado, we will be covering in this article how you might install and manage WordPress on your hosting account.
WordPress
Did you know that WordPress powers roughly 35% of websites on the internet right now? Why is that you may ask? It has got to be that WordPress makes things easy, it can be installed in less than 5 minutes allowing just about anyone to launch a WordPress site with just a few clicks. WordPress can be used for any type of a website (from a simple blog to a powerful news portal or even eCommerce), and can be extended by a massive amount of free and paid plugins and themes.
At Web Hosting Services you can use Softaculous Auto Installer to install and manage your WordPress sites: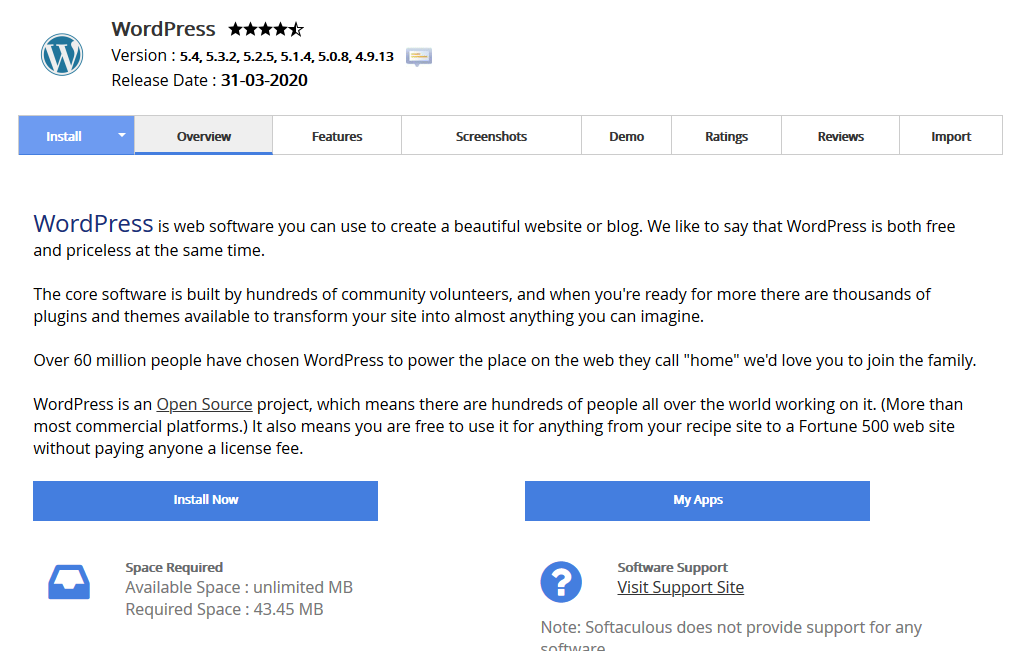 Getting a WordPress site up and running with Web Hosting Services is a real cinch, below are some pointers to help you get going: